Each member of Tecumseh Dental Center strives to create a caring, family-like atmosphere for our patients. Meet our dentists in Lafayette, Indiana, and see how Dr. Brian Henry, Dr. Jason Snapp and Dr. Michelle Lecklitner. Learn more about our dentists below, or call 765-477-6487 and arrange a consultation with them today!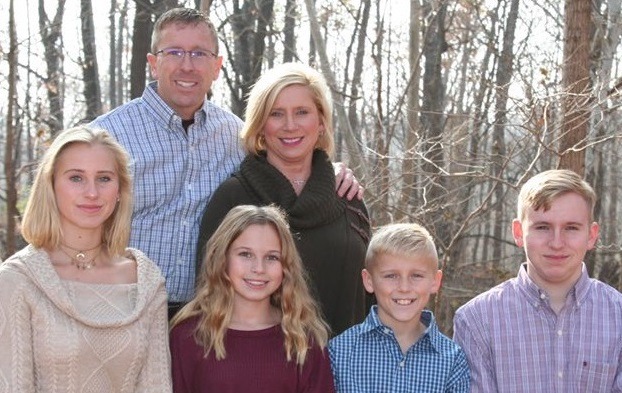 Brian T. Henry, DDS
Dr. Brian Henry joined the practice in 1999 after graduating from Indiana University School of Dentistry. He grew up in nearby Tipton, Indiana, and he earned a bachelor's degree in biochemistry from Indiana University Bloomington. Dr. Henry participates in monthly study club meetings to stay abreast of new developments in the dental field. As a dentist, he strives to develop great relationships with our patients and provide them with excellent dental care at an affordable cost. All of our dentists at Tecumseh Dental Center care greatly about providing the best treatment options for you and your teeth, and we treat each patient individually and personalize your treatment to match your needs.
Dr. Henry is a member of the American Dental Association®, the Indiana Dental Association, the Greater Lafayette Study Club, the Pierre Fauchard Academy, the International College of Dentists and the Seattle Study Club; he is Past-President of the West Central District Dental Society. He also serves as a delegate to the state organization and was honored to receive the 2009 Indiana Dental Association Rising Star Award. Dr. Henry has received additional training in CEREC® technology and Six Month Smiles®.
Dr. Henry and his wife, Melissa, have four children: Stephen, Elizabeth, Ella and Thomas. His hobbies include snow skiing, water skiing and attending Purdue University sporting events.
Fun fact about Dr. Henry: he is a bit of a daredevil, and he loves sports. He's willing to try just about anything!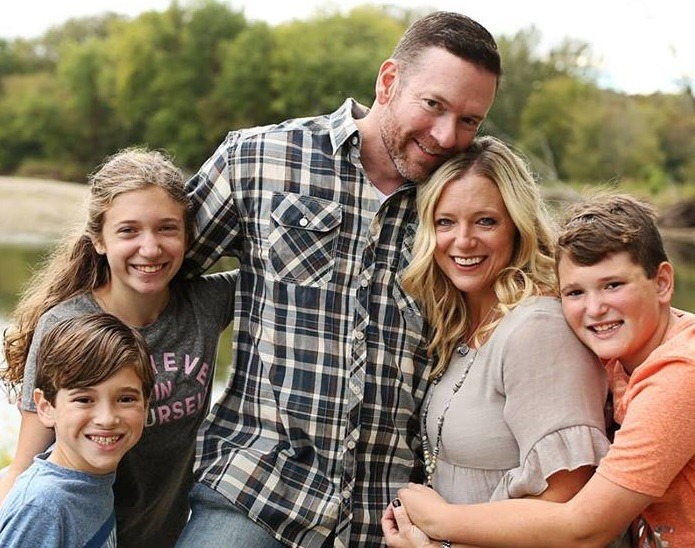 Jason P. Snapp, DDS
Dr. Snapp grew up in Vincennes, Indiana and graduated from Indiana University School of Dentistry in 2000. He joined Tecumseh Dental Center in October 2005, and he is a member of the American Dental Association®, the Indiana Dental Association, the West Central Dental Society and the Greater Lafayette Study Club. Dr. Snapp works hard to help each and every patient and to give them a dental home that provides quality care. He likes to use humor to help his patients feel at ease because laughter is the best medicine. Dr. Snapp and his wife, Natalie, live in West Lafayette with their three children, a dog and a cat. In his spare time, Dr. Snapp enjoys spending time with his family, boxing, grilling, hunting, fishing and other outdoor activities. Dr. Snapp serves as a Major in the Indiana Guard Reserves. He currently is assigned to the 19th Medical Regiment as a dentist.
Fun fact about Dr. Snapp: he likes to listen to Polka music, and he can still recite every line from the movie Top Gun.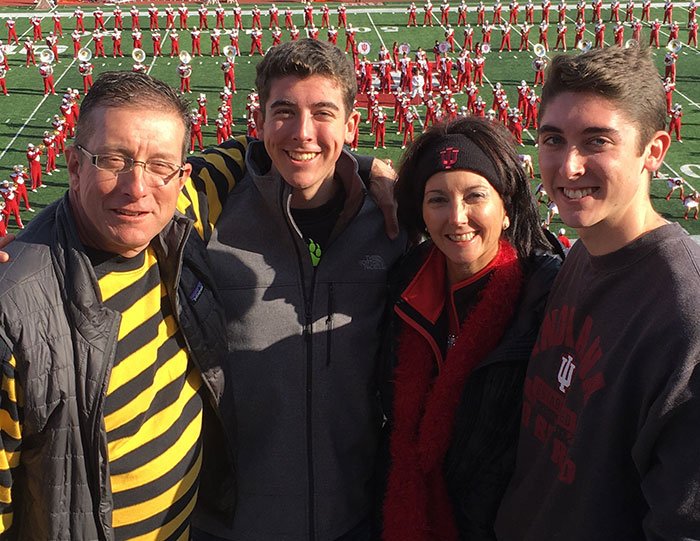 Michelle M. Lecklitner, DDS
Dr. Michelle Lecklitner earned her Doctor of Dental Surgery from Indiana University School of Dentistry, graduating in 1992. Before attending dental school, she graduated with a bachelor's degree in biology from Indiana University. Continuing education is very important to Dr. Lecklitner and our entire office; this benefits our patients as we stay current on the latest methods and technology in dentistry. She attends continuing education seminars every year, and this is redirected to our patients, so they are provided with optimal care. Dr. Lecklitner strives to help each patient gain and maintain the healthiest mouth possible so they can gain confidence with a great smile and increase their long-term overall health. Because her patients are like her extended family, she treats her patients as she would treat family members. Dr. Lecklitner enjoys getting to know every patient and learning about their interests. For her, the fun part of dentistry is building relationships!
Dr. Lecklitner belongs to two local study clubs, the Greater Lafayette Study Club and the West Central Dental Society. She is also a member of the American Dental Association, the Indiana Dental Association and the John Purdue Club. She is a lifetime member of the Indiana University Alumni Association and is an "I" member (Indiana University letter winner). Dr. Lecklitner has been practicing dentistry in Lafayette for 21 years. She grew up in this community and returned here after graduating from dental school, joining the dental practice of her father, who had been practicing here since 1958. Dr. Lecklitner was fortunate to work with him until he retired in 1996, and she worked as a solo practitioner until the exciting opportunity arose to merge her practice with Tecumseh Dental Center in July 2013.
Dr. Lecklitner is blessed to be married to her best friend, Darin. They have two amazing sons, Austin and Beau. As a family, they enjoy many outdoor activities including fishing and golf. Time spent with family is very important to them. Dr. Lecklitner enjoys numerous methods of exercising, as well as cooking and eating. She especially enjoys exploring various types of foods from different countries. She and her family regularly attend church at Dayton United Methodist, and they support various local schools through fundraisers and golf outings.
Fun fact about Dr. Lecklitner: she met her husband at an IU/Purdue basketball game at Purdue. She scalped his roommate's ticket and sat next to Darin. Dr. Lecklitner was the only person wearing red in the Purdue student section, and they are still having fun on those rivalry game days!