It is important to replace missing teeth in order to maintain a healthy smile. There are many ways for our patients to replace lost teeth, and dentures are one of the most common ways. These appliances can effectively replace missing teeth and restore the function and beauty of your smile. A partial denture is used when some natural teeth remain, while a full denture is used to replace all of the teeth in the lower and/or upper jaw. Your dentists at Tecumseh Dental Center may recommend dentures in order to:
Improve your ability to chew, eat and speak properly
Enhance the appearance of your smile
Restore lost facial volume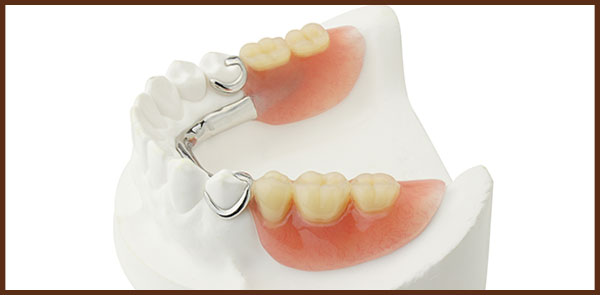 Dentures and partials are removable, and our dentists will ensure that your dentures fit your smile comfortably and securely. Dr. Brian Henry, Dr. Jason Snapp and Dr. Michelle Lecklitner can follow up with you to see how you adjust to your new dentures. We might also recommend a denture adhesive to help stabilize the appliance. If you are missing multiple teeth and are interested in how dentures and partials can restore your smile, please call our dental office soon! You can plan a dentures appointment in Lafayette, Indiana, by calling 765-477-6487 and speaking with a member of our team.