Crowns are dental restorations used to repair teeth when a more conservative restoration, like a dental filling, is insufficient to restore the form and function of the tooth. Also called dental caps, crowns completely cover a tooth to improve its health, function and appearance. Your dentists at Tecumseh Dental Center may recommend a dental crown to:
Protect a weakened or fractured tooth
Restore a severely decayed tooth
Complete a dental implant
Follow up root canal therapy
Support a dental bridge
Improve the function of a misshapen tooth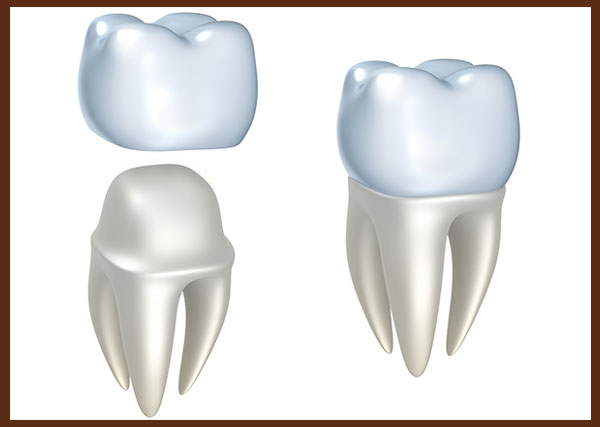 Your dental crown will be custom made to fit your smile comfortably and aesthetically. We also are able to offer patients same-day restoration with CEREC® crowns. No longer do patients have to make multiple appointments to get a beautiful, complete smile. We are pleased to utilize CEREC® one-visit crown technology to design, fabricate and place your custom dental crown in just one visit to our dental office. We invite you to call or visit our dental office at 765-477-6487 today to learn more about dental crowns, CEREC technology and restorative dentistry. You can also arrange a visit with Dr. Brian Henry, Dr. Jason Snapp and Dr. Michelle Lecklitner for a single-day dental crown in Lafayette, Indiana.